this morning I found a funny little teaser vid (above) in my inbox of the supposed collaboration between designer Jill Stuart & South Korean rapper, Psy (who if you don't know, flooded the internet and dance floors of the world with his 'Gangnam Style' hit)
"what's the big deal?" you ask? for starters, the song is #1 in basically 20 countries. this is huge for an international pop star that raps in a language that isn't english. and now he's got everyone singing along with him. to add, 'gangnam style' is the most watched youtube video EVER, wrangling over 200 million views in 3 months. ridiculous.
Psy is the cherry on top of this delicious recipe for success. he has his own wicked sense of style and is the antithesis of a "hot" male music artist...well, a hot male. which is what makes Psy even more lovable - not to mention his impeccable dance moves, which are very uncommon to find in a man these days (am I right, ladies?)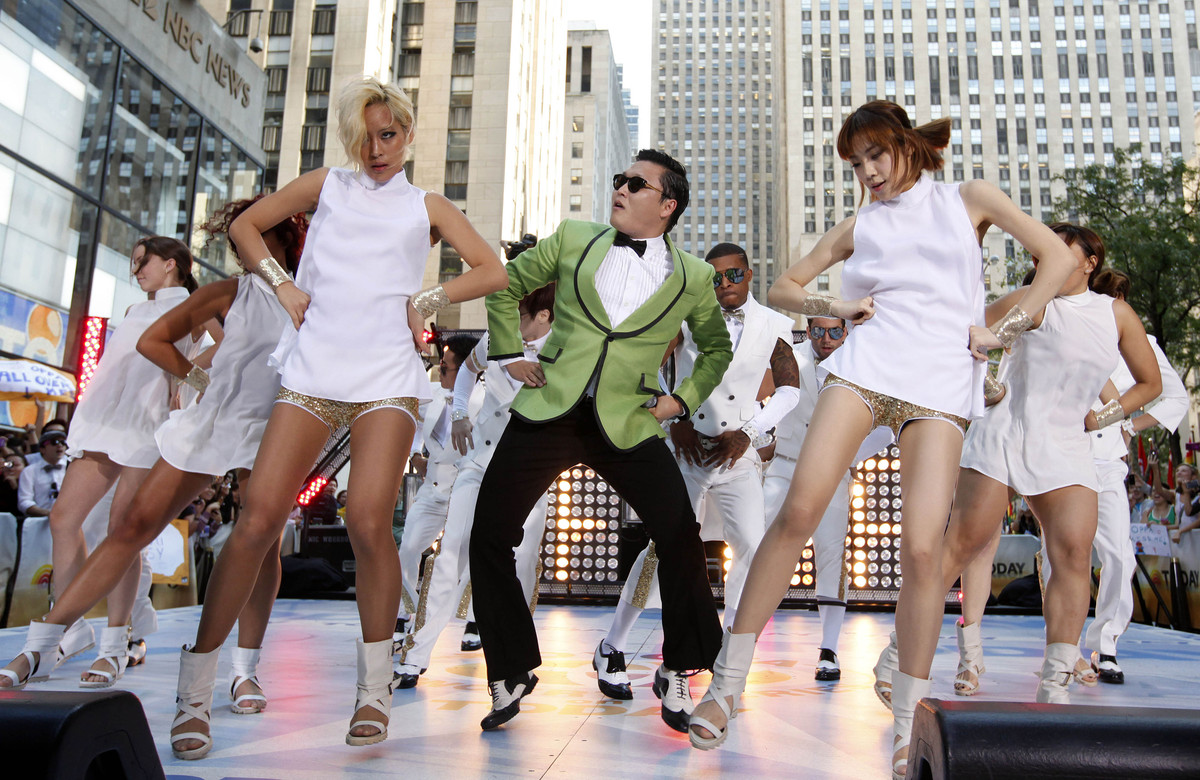 Psy performing live on the Today Show
that said, he definitely caught the attention of Jill Stuart. seemingly an unlikely match made in fashion heaven, I think the duo fits perfectly & here's why:
it's all in the definition of gangnam style
loosely translated, the song is about guy trying to find a girl that epitomizes the upscale, trendy Gangnam district in Seoul (think NY's meatpacking district but way cooler). there's a verse in the song that goes like this:
"A lady who looks conservative, but knows when to play hard, a lady who knows when to let her hair down, a lady who seems fragile, but sexy at the same time."
THAT'S a Gangnam style chick.
& coincidentally, also a Jill Stuart kind of chick.
Jill's designs are ultra sophisticated & extremely sexy at the same time. she has the essence of the girl next door & the life of the party. I mean, picture Cher Horowitz in 'Clueless' (Stuart did design for the film after all). she embodies all the qualities of Psy's ideal Gangnam style girl.
I'm so looking forward to what the iconic designer & soon-to-be legendary korean rapper come up with.
sources:
la times, mbfashionweek