last Saturday was my dear friend, Emily's wedding in Tiburon.


as it was difficult to think that at such a young age, only months older than me and our friends, she embarks on a journey that I cannot even think of being on at 22.
I met her husband on their wedding day and regretted not knowing him longer, for the three years that they were together.
when people respond, 'you're crazy to get married so young', I almost have to stop and say that they are an exception.
I used to be one of those people and after seeing the tears slowly pour out of each of their eyes as Emily walked down the aisle, I knew that they're definitely

soulmates

.


I teared on numerous occasions throughout

the day, which I really do not do so this was really a special day for Em and us, all her friends.
I wish them nothing but the best. They deserve it and each other.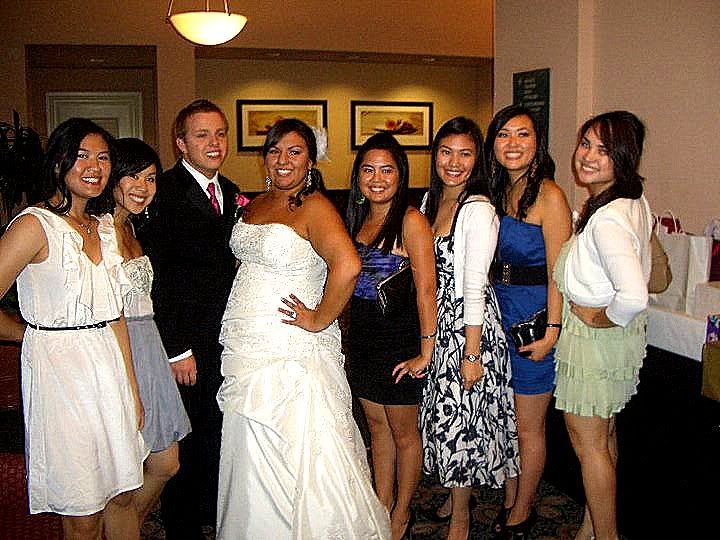 I've known most of these girls for over 7 years and I know we'll all be at each others' weddings...when the time comes ;)
what I wore: h&m dress, urban outfitters cropped jacket, gucci sunglasses, ferragamo purse