I spy with my little eye...a new
tribal
trend. from jewelery to oversized bomber jackets, anything is possible.
brokenfab
has a collection of hand-made jewelery, all unique in aesthetic-so not your typical bracelet-I love that it's more of an armband and the colors look so good together.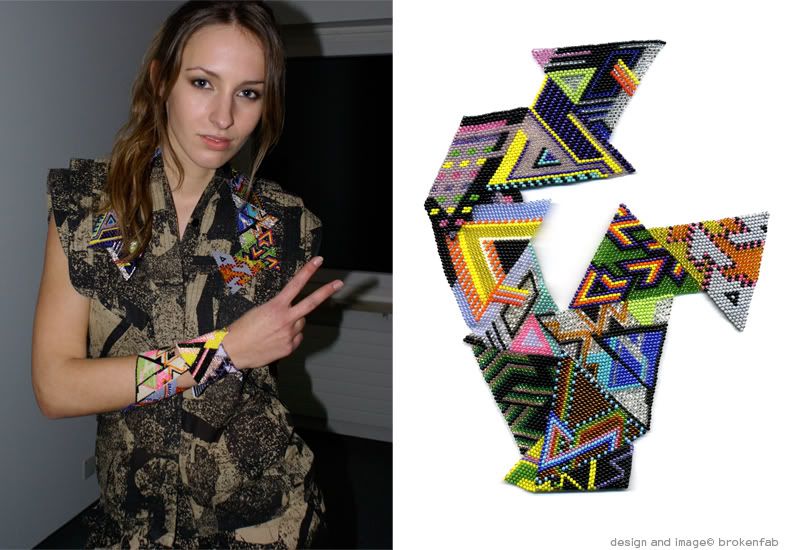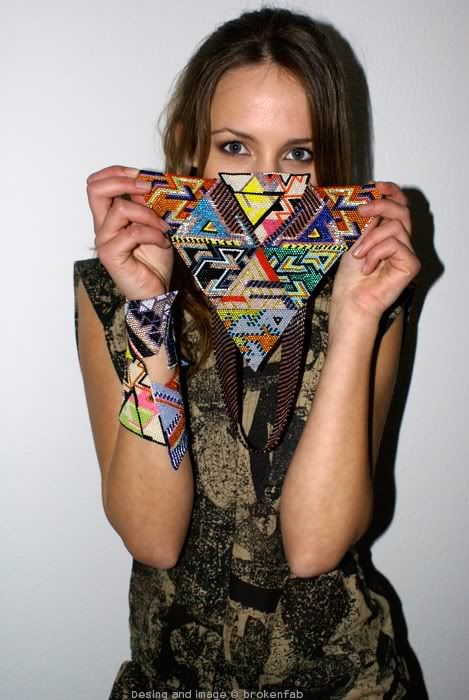 I don't remember how I stumbled upon the aussie designer
Tina Kalivas
but I am SO GLAD & thankful that I did. I'm loving all the dresses-most are not too overdone and have just the right touch of tribal.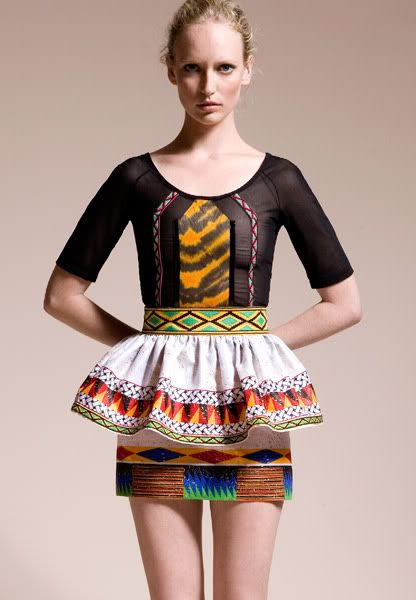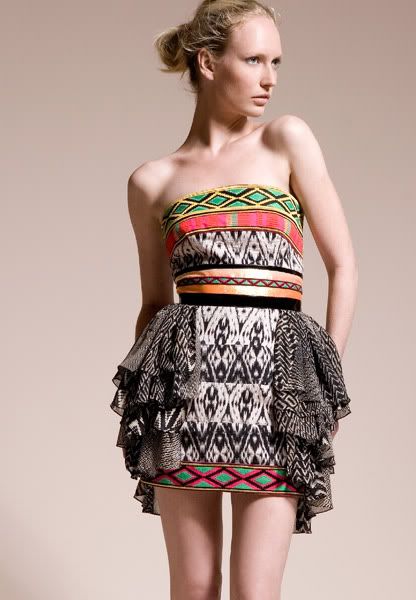 Benoît Missolin
has the perfect solution to those who love the blair waldorf headband look. though a tad dramatic in size (for me), these look so cute and are great for getting the point across without overloading on the tribal.